The headphone mixing plugin.
Did you hear someone say you can't mix on headphones? Nonsense.
Let naysayers ramble on about how you can't make music on headphones while you shape great-sounding tracks
anywhere you are.
Sienna is NOW available as in iOS app, a cross-platform System Wide app and FREE in its special Sienna Free version
Sienna works out of the box with over 180 headphones – and counting – from the world's most famous brands that we consistently measured and profiled using a highly sophisticated and extremely accurate system.
During our research, we considered both physical measurements and complex psychoacoustic phenomena, plus we put all competitors through their paces.
We soon realized that it is insufficient to apply an inverted curve to the signal like most plugins do. If anything, that's the perfect recipe for disaster. If you tried some of these plugins yourself and thought they sounded plasticky or artificial, there is nothing wrong with you. That's what we noticed too. And it got us thinking.
Not all headphones are born equal.
The truth is, there is only so much a headphone can physically do to reproduce sound. These limits are inherent to the way all different models are built. And that is fine.
To use an analogy, you would never try to hang 'The Birth of Venus' by Sandro Botticelli on a wall using a tack and expect it not to fall down.
Likewise, you can't squeeze a corrective gain of, say, 15 dB at 60Hz into a headphone that just can't physically take it and expect it to sound 'just right.'
To achieve sound quality and reliability, we had to check all headphones. One. By. One. We learned the ins and outs of their designs, their limits, and their strengths to find an individual curve that wouldn't introduce any artifacts whatsoever. And the only way to do it was by ear.
On the back of this approach, we developed an algorithm that optimizes each headphone's overall response to work well with our room emulations.
We wish everything was measurable. But this is not a hundred percent scientific process, and not everything can be sampled or profiled. Fine-tuning each headphone by ear was critical to the final outcome. As a result, we managed to minimize the perceivable timbral differences between headphone models.
A different approach to
headphone correction.
Sienna takes a radically different approach from other plugins in correcting your headphones' response and emulating mixing and mastering rooms, high-end monitors, Hi-Fi systems, car stereos, TVs, radios, laptop speakers, and more.
A unique combination of Acustica's exclusive sampling technology and a proprietary algorithm not only makes any headphone perform better – regardless of its price point – but recreates on headphones an authentic, mixing-in-the-room feel you can't find anywhere else.
You don't need to spend thousands of dollars on room treatment and multiple speaker sets anymore. No matter if you are in a hotel room, stuck in an apartment with no access to your usual gear, or up in the mountains enjoying a break from the city. Sienna lets you get creative whenever inspiration strikes.
Wear a multimillion-dollar studio on your head.
Just put up your headphones, and you're instantly teleported to some of the best control rooms you can find. Right off the bat, Sienna includes the accurate models of two studios, an anechoic chamber, and four sets of high-end monitors.
And with two additional expansion packs, you can add up to ten rooms and over thirty professional and consumer-grade speaker emulations to your setup.
If you do the math, it's like owning an impressive $650,000 worth of gear, and that is without considering the gargantuan cost of building the actual rooms alone.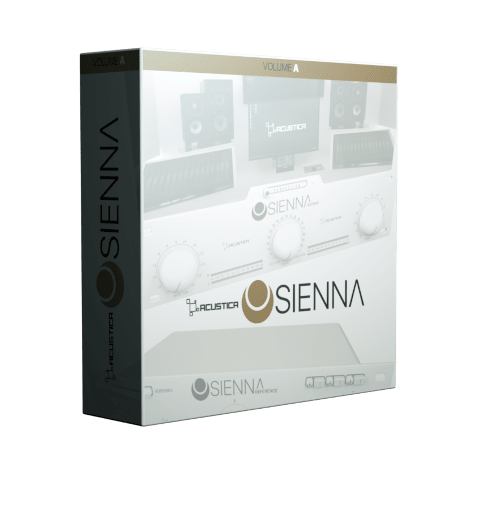 Includes 4 studio rooms (DOLBY ATMOS), 7 sets of high end monitors, 2 consumer devices, an anechoic chamber and all headphone profiles.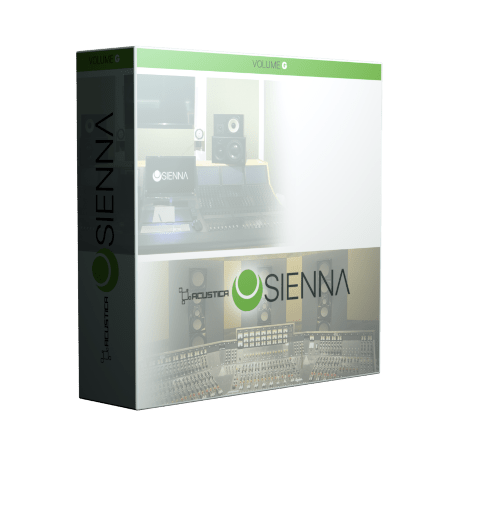 1 studio (4 studio rooms), 5 studio monitor speakers, 2 different Sound diffusion Systems (Stereo – Surround)
Blows other plugins out of the speakers.
Sienna is the only plugin of its kind to accurately emulate speaker harmonics and distortion, so you can hear how your tracks sound on real monitors cranked up to wall-shaking volumes, even when there are no walls around you. Does the bass hold? Is the stereo image affected at all? Does the music lose impact? Now you know.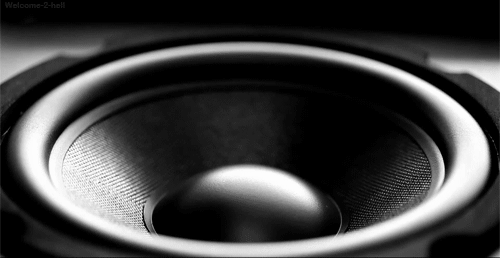 Headphone perfection made easy.
Sienna Reference and Reference Pro
Sienna Reference lets you quickly achieve sound perfection in your headphones by fiddling with just three knobs.

Pick a headphone model from the menu. Infuse some magic into it with Magic Q, and adjust the overall desired correction. Boom. Done.

Make room for creativity.
Sienna Rooms.
In addition to improving your headphone's accuracy, Sienna Rooms lets you choose your ideal listening environment from a collection of available recording studios. Plus, you can quickly check your tracks on various playback systems and devices, so you know immediately if your mix is going to cut it.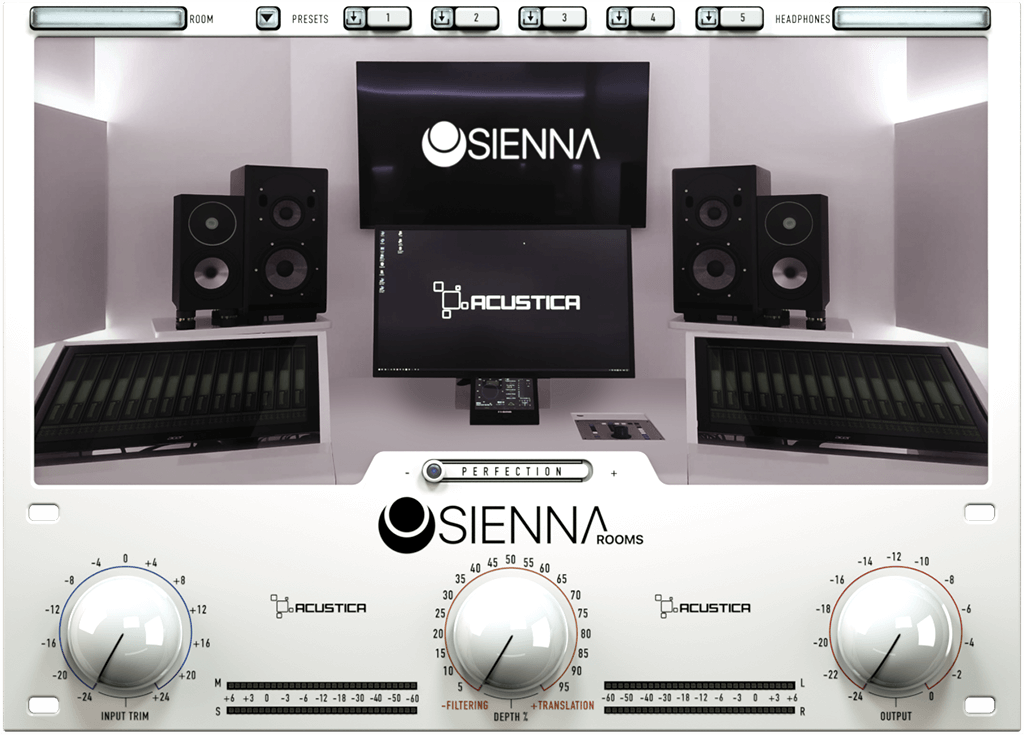 SMART PRESETS
Remove the guesswork with purpose-based presets that apply to the room of your choice.
POWERED BY AI
Let AI-powered presets, created by experienced engineers, configure the perfect mixing space for you.
SLIDE IT TO PERFECTION
Decide when 'perfect' is perfect enough.
With Sienna Reference and Sienna Rooms, you already have everything you need to take your critical listening to the next level from the comfort of your headphones.
But to pamper the relentless audio explorer in you, we designed Sienna Guru. Its ultimate set of controls lets you shape your virtual mixing space as you please for a truly bespoke, embracing listening experience that adapts to your unique needs.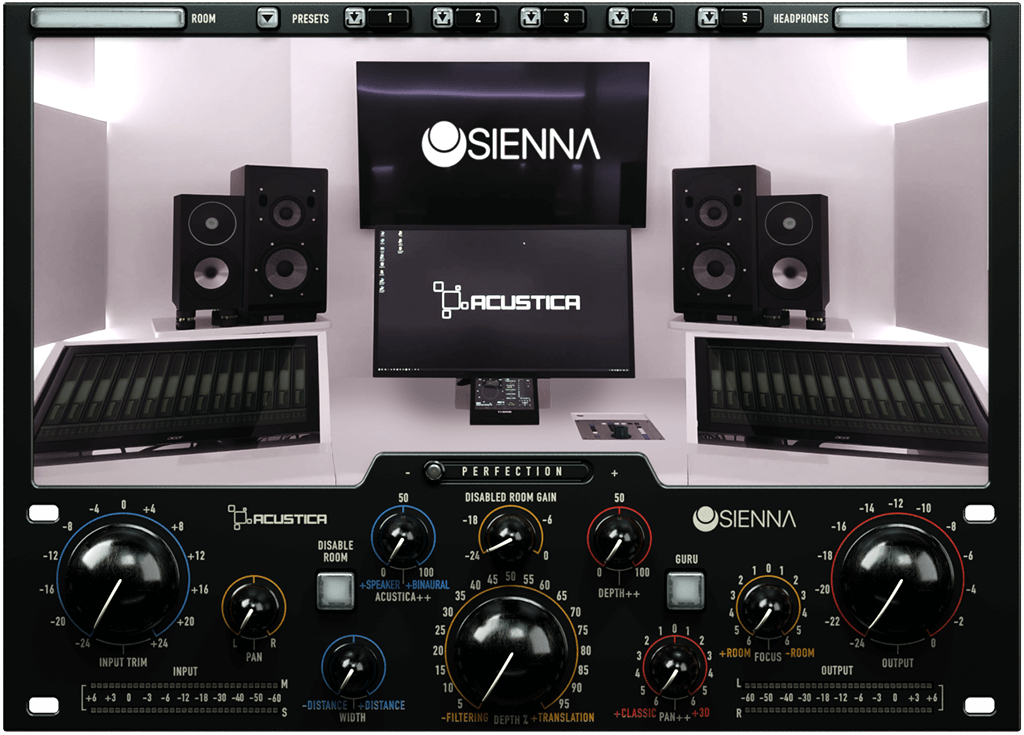 Believe it or not you can download and install for free our brand new Sienna Free plugin. You will be teleported in a full featured professional studio for your most demanding mixing and mastering needs.
Sienna Free will include over 230 headphone emulations and the HOG SUN218 room (with Sub).
Now available for Dolby ATMOS™.
Sienna Sphere gives you the possibility to compare the binaural listening between the most prevalent standards (Apple Logic Pro® , Steinberg  Nuendo®…) and streaming services (Tidal, Apple Music..), choosing the room and the headphones you prefer. To make it really interesting, we also developed our binauraliser ACU, which is the most precise and performing one, based on the best features coming from the other binauralisers.
Sienna Sphere includes a total of 79 sampled speaker arrangements in different configurations ( 2.0 – 5.1 – 5.1.2 -5.1.4 – 7.1.2 – 7.1.4 – 7.1.6 – 9.1.4 – 9.1.6).
8 different emulations from the accurate models of 3 certificated Dolby ATMOSTM Studio Rooms (HOG Studios, Experimental Studio, Officina 5.1).
Over 200 headphone emulations from the world's most famous brands that we carefully measured and profiled.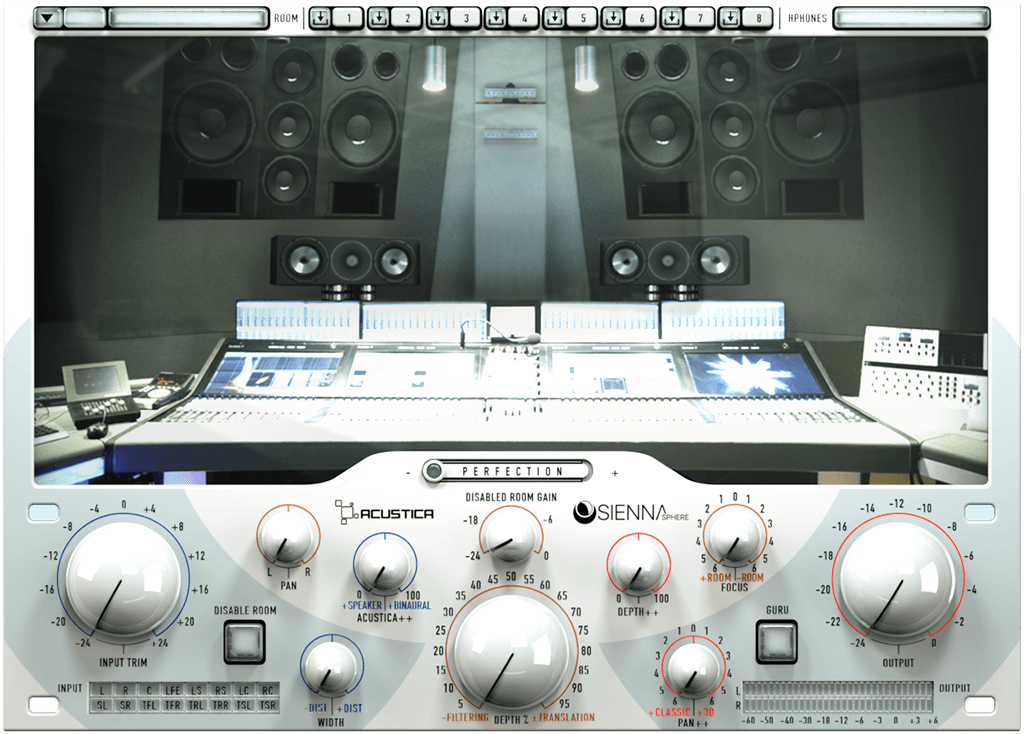 Outside of your DAW.
Sienna System Wide
Included as a free addon when you purchase Sienna VOL. A
The VST plugin of Sienna can only run within a DAW. We realized Sienna sounds so good that we wanted to make it available outside of a DAW as well, as a standalone product. So we came up with Sienna System Wide that uses Sienna to process the sound of your computer.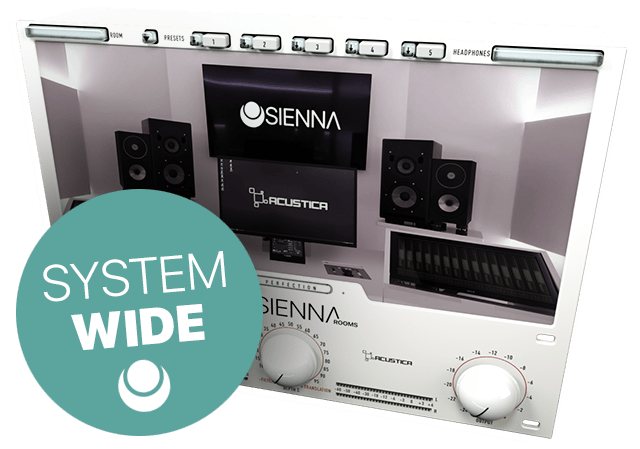 Now ATMOS™ ready.
Sienna Sphere System Wide
Included as a free addon when you purchase Sienna Sphere
Now capable of recording both the multi-channel input stream as well as the binaural output stream of whatever audio source uses our multi-channel audio driver.
We decided to bring the benefits of mixing outside of your DAW in Atmos as well. This tool will use our special 16ch driver and render in Dolby ATMOS™ directly in your headphones!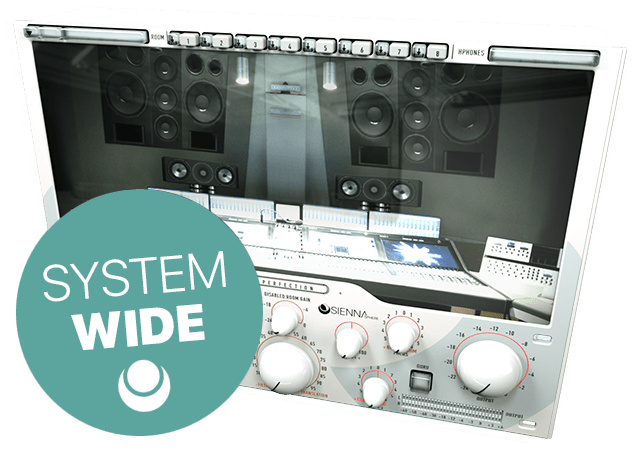 If Italians do it better, Sienna does it best.
Before Sienna, I only used headphones for sound editing. Other software solutions invariably left me with a sour taste. Sienna's stunning quality is the reason why I invested in a new pair of Audeze LCD-X! I am stoked.'
With Sienna, it's as if headphones disappeared from my head leaving nothing but sound.
I have never liked mixing using headphones but Sienna has changed my mind and now my Sennheiser HD 600's have pride of place in my mixing workflow.
Sienna is the tool we've all been waiting for. It nails the perception of Mid and Side on headphones. This is the future of professional home recording.
Sienna drastically improved my critical listening flow, plus I get a feel of how my mixes sound in other rooms, without ever leaving my chair.
Sienna offers a unique and efficient solution for both room emulation and headphone response calibration. It draws the engineer into its virtual spaces with a notable sense of accuracy, offering flexibility and power without losing sight of its core elegance and simplicity of function.
Sienna has solved many of the typical problems associated with headphone listening. The headphone correction alone is nothing short of outstanding. My LCD-X's sound so good with Sienna. It's a real game changer.
Sienna is like a magic music lens that you can turn into a panoramic telescope or an electronic microscope, depending on what you decide to focus on.
Sienna provides me with incredible options and flexibility to dial in the sound I want. It's a winner!
Sienna has allowed me to trust what I'm hearing with my mobile setup just as much as when I'm working in the studio. I highly recommend it.
Sienna gets the maximum out of your headphones. A well-balanced mix or master can be achieved more quickly and can be translated to alternative sound systems.
Sienna is highly addictive. I just can't mix on my HD650's anymore without it.
Sienna isn't just another room emulation software. It sounds so real I forgot that I was wearing headphones. It feels like I am listening on my studio speakers! Amazing!
Now available for iOS on the App Store